---
NYHET 2021
---
Nya öppettider fr o m 1 november 2021! 😃
---
Vår Öppettider – Toui ́s Thai Kök i Föreningsgatan MÅNDAG - TORSDAG: 11.00 - 20.00 FREDAG: 11.00 - 21.00 LÖRDAG: 12.00 - 21.00 SÖNDAG: 12.00 - 20.00 Välkomna att smaka riktig god thaimat! 😃
---

---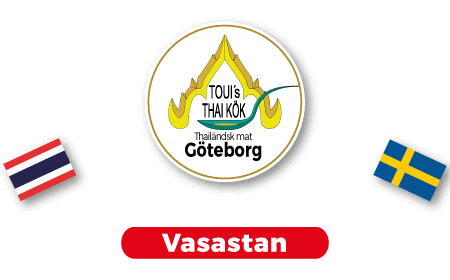 All mat lagas fräsch här från grunden i Toui ́s Thai Kök - Vasastan, Göteborg!
20 år av arbetserfarenhet inom restaurangbranschen
Traditionella recept från Thailand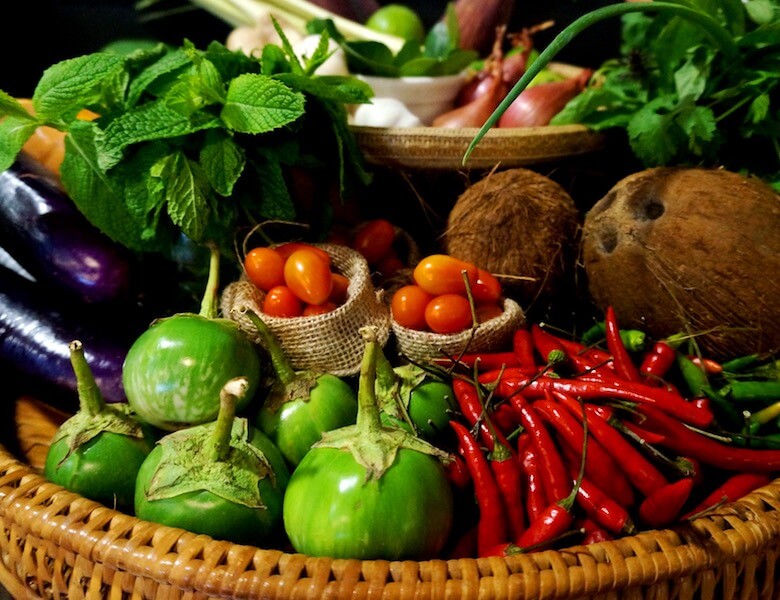 Med endast färska ingredienser lagas härlig Thai Mat direkt vid beställning
Välkommen till Toui ́s Thai Kök i Vasastan
---
Ny fräsch thai restaurang i Vasastan, Göteborg med bra mat & service!
---
Restaurangen har ett mycket bra läge i Vasastan i Göteborg, med goda parkeringsmöjligheter på Föreningsgatan och Aschebergsgatan. Vi erbjuder alltid gott, fräscht & lite starkt Thai mat inspirerade av det thailändska köket.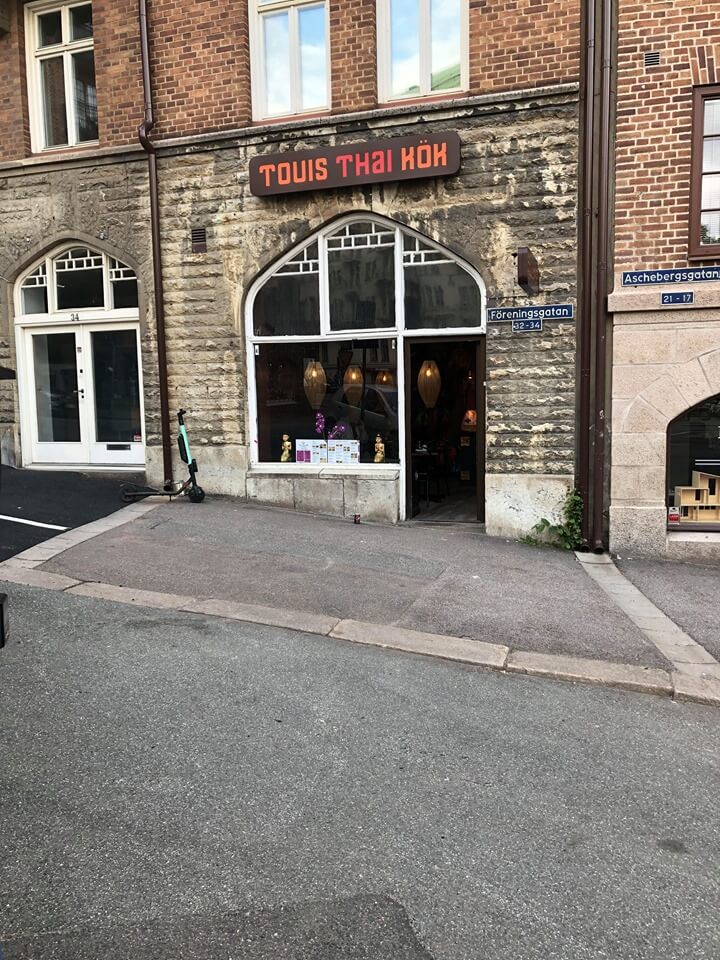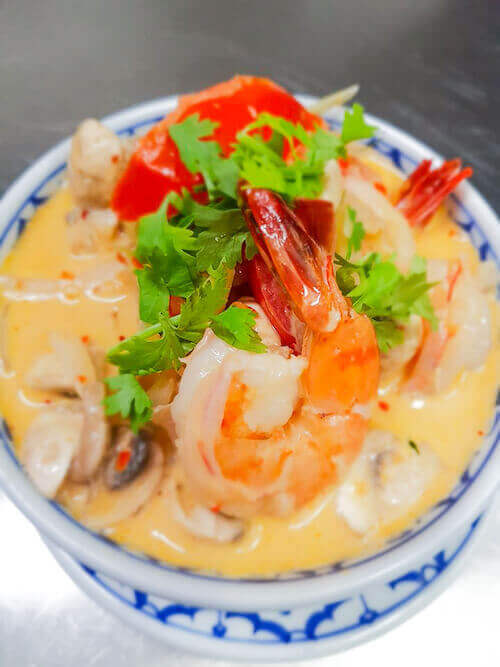 Affärsidé!
---
Erbjuda kunden en sinnrik smakupplevelse, serverat med värme, internationell kompetens och personlig service.
---
Det går alldeles utmärkt att äta god och nyttig mat!
---
Vi använder oss bara av de utvalda råvarorna och försöker att i möjligaste mån välja lokala producenter och leverantörer.
---
Delicious Thai Food in Gothenburg!
Ett familjeägt företag från Thailand som älskar laga god mat! En naturbegåvning i Thailändsk matkonst och med certifierad kockutbildning från Thailand där kunskaperna utökats i kall- och varmkök, gastronomi med mat och dryck i kombination, livsmedel och näringskunskap.
---
Vi har 2 restauranger som finns i Vasastan, Göteborg och Hinsholmen, Västra Frölunda.
Toui ́s Thai Kök Göteborg följer och anpassar sig efter vad de olika årstiderna kan bjuda på menyn.
Ni är alltid välkomna till oss!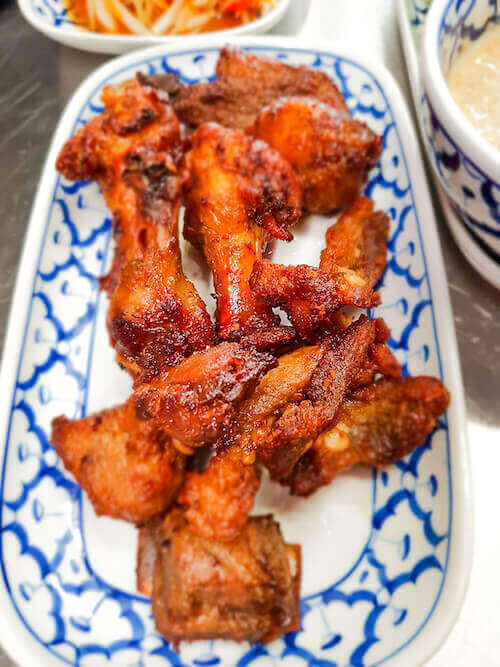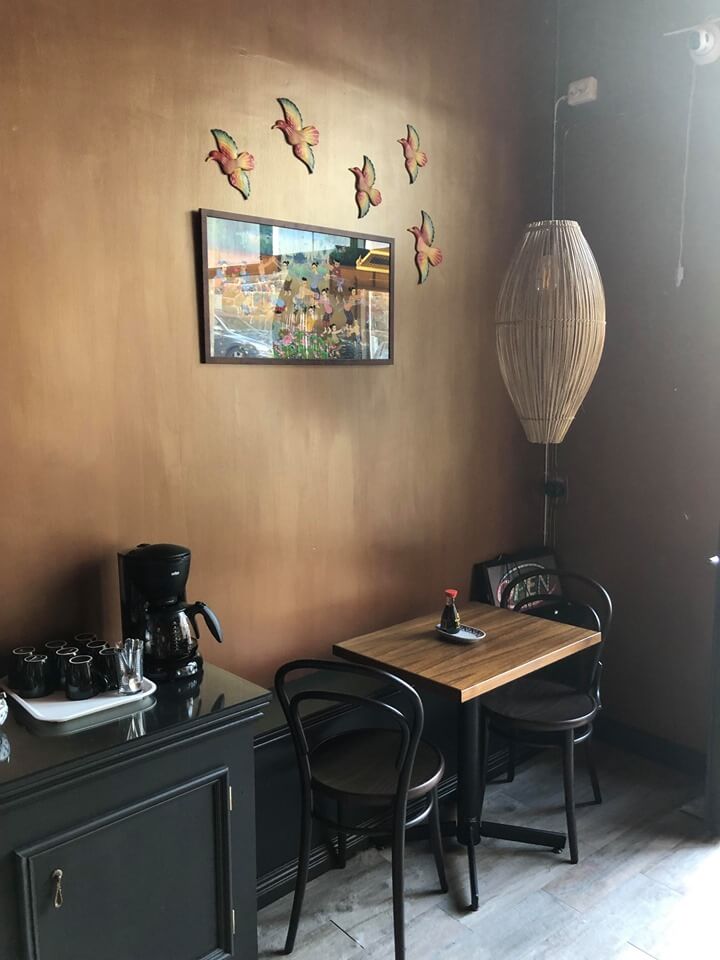 Made with fresh ingredients! Thai food is aromatic , tasty , healthy and full of interesting textures.
Vår Meny
"För servering & Take Away"
Vasastan
---
Vi erbjuder olika läckra maträtter från spännande Thailändska Köket. Du kan välja att njuta av din mat i vår mysiga restaurang med ungefär 10 sittplatser eller välj att ta med dig maten hem. Alla rätter finns att få för avhämtning.
---
OUR MENU
Please select different options between CHICKEN, TOFU, VEGETARIAN, BEEF, SHRIMPS, SQUID or MIX of everything from our various menu.
---
Välj mellan SELECT
---
| | |
| --- | --- |
| KycklingCHICKEN | 90kr |
| TofuTOFU | 90kr |
| VegetariskVEGETARIAN | 90kr |
| BiffBEEF | 100kr |
| RäkorSHRIMPS | 100kr |
| BläckfiskSQUID | 100kr |
| MixMIX | 105kr |
---
Mild
---
Medel
---
Stark
---
---
OBS! Vid allergi mot något, tala gärna om för oss. Tack!
---
NOTE! In case of allergy to something, feel free to tell us. Thanks!
---
2,b VÅRRULLAR
13 st. Vegetariska vårrullar. Sötsursås eller jordnötssås utan ris.
13 st. Vegetarian spring rolls. Sweet and sour sauce or peanut sauce without rice.
---

Extra ADD EXTRA INGREDIENT
---
| | |
| --- | --- |
| KycklingCHICKEN | 20kr |
| BiffBEEF | 20kr |
| Räkor 3st.3 st. SHRIMPS | 20kr |
| Ris eller NudlarRICE OR NOODLE | 20kr |
| JordnötssåsTHAI PEANUT SAUCE | 20kr |
| Sötsur såsSWEET CHILI SAUCE | 20kr |
| Sötsur sås litenSMALL SWEET CHILI SAUCE | 10kr |
| Extra grönsaker i matenEXTRA VEGETABLES | 10kr |
| RäkchipsPRAWN CRACKERS | 20kr |
| Extra cashewnötter i matenExtra cashews in the food | 10kr |
| Cashewnötter i burkExtra cashews in the box | 20kr |
---
Toui ́s Thai Kök i Vasastan
Vi finns nära Vasaparken & Göteborgs universitet.
Vi har öppet alla dagar i veckan. 😀
---
Vi på Toui ́s Thai Kök Göteborg gör allt vi kan för att du som gäst ska känna dig trygg att komma till oss. Våra gästers och medarbetares säkerhet är vår högsta prioritet och vi har sedan utbrottet av coronaviruset noga följt händelseutvecklingen.
---
Våra öppettider i Vasastan
---
MÅNDAG - TORSDAG: 11.00 - 20.00 FREDAG: 11.00 - 21.00 LÖRDAG: 12.00 - 21.00 SÖNDAG: 12.00 - 20.00
---
Ring & beställ din mat
Tel. 031-41 30 00
Mobil. 0731 - 46 11 19
Toui ́s Thai Kök i Vasastan